Our new office
at 264 North Plank Road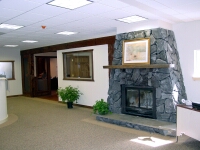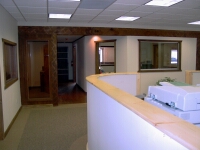 Profex is pleased to announce that we have moved our main office to 264 North Plank Road in Newburgh. We're proud of the new facility and welcome all of our present, past and future customers to pay us a visit. Stop by to find out how Profex is moving forward and continuing to provide Quality You Can Build On.

Profex, Inc. provides a complete range of construction services to owners and corporations in both the public and private sectors. From the initial conception and planning of a client's project, through design, construction and final delivery, Profex, provides the management skills and craftsmanship to complete your project on time and within budget.

Since 1991, we have constructed and renovated

schools, warehouses, libraries, restaurants, municipal buildings, office buildings, retail space, manufacturing plants, recycling centers, and clean room facilities

. We are versed in a wide array of architectural styles and designs that are distinctive of these building types and reflected in our completed projects. Profex also has extensive capability to perform

site development including roads, parking lots, sewer installation, athletic fields, and drainage contouring

with our extensive inventory of excavation and support equipment. Our accomplishments are based on vast experience, flexibility, financial stability, and the creation of a client friendly environment.

Based in New York's Hudson Valley, in Newburgh, NY our services extend throughout the tri-state area in addition to successfully completed projects in Florida, Virginia, Puerto Rico, and Arizona. As one of the regions top Project Managers and General Contractors, Profex offers the benefit of being a full service firm while bringing impressive in-house resources to your project to ensure control and value. Our staff,

in excess of 120 craftsman and construction professionals

, allow us to deliver fast proactive solutions to your construction requirements. We have an outstanding team of

carpenters, masons, operators, supervisors, foreman, administrators, and project managers with many years of construction experience

.

Find out more about how we can deliver "Quality you can build on" and what our clients have to say about working with Profex.
Our new office
at 264 North Plank Road